PRESS RELEASE
FOR IMMEDIATE RELEASE – July 7, 2023
CONTACT INFORMATION
Email: [email protected]
ART + SOL SANTA FE WINTER ARTS FESTIVAL ANNOUNCES 2024 DATES AND LEAD PARTNERS
Second festival to take place FEBRUARY 9-19, 2024
Museum of Dance Founder and CEO Hilary Palanza joins as lead partner
Building on the success of the inaugural series that took place in February 2023, the second iteration of the Art + Sol Santa Fe Winter Arts Festival is planned for February 9 through 19, 2024. 
The Art + Sol Festival is a landmark collaborative effort celebrating the rich tradition of the world-class performing arts and culture scene that happens year-round in Santa Fe, New Mexico.
Conceived of and developed in the spirit of collaboration, this festival brings together arts organizations across the city. Expanded in 2024 to ten days, the Festival offers audiences symphony, chamber music, dance, comedy, theater, chorus, jazz, and more against the beautiful backdrop of the Sangre de Cristo Mountains. Ten performances will take place in five different landmark venues and encourage visitors off the beaten path, and the schedule will include a morning showcasing the vibrant arts programs for youth fostered by our community. Art + Sol Festival will also highlight Santa Fe's museums, galleries, hotels, and restaurants – everything that makes this city a year-round destination.
This city-wide collaboration gives locals and visitors a chance to celebrate the vibrancy and culture of Santa Fe. By combining resources and marketing efforts, all partners will promote Santa Fe as a winter arts destination and encourage audiences to visit again and again.
Joining Festival founders and lead partners Amy Iwano (Performance Santa Fe) and Emma Scherer (The Santa Fe Symphony and Chorus) this year is Santa Fe native and dance professional Hilary Palanza. As founder and CEO of the International Museum of Dance, Palanza created the organization in 2018 which produced the Moving Southwest Dance Festival that took place in Santa Fe in summer 2022.
The 2024 lead partner organizations are Museum of Dance, Performance Santa Fe, and The Santa Fe Symphony Orchestra & Chorus. Full Festival plans are still in formation; as of 6/29/23, other participating partners include Aspen Santa Fe Ballet, Chatter North, Cloudtop Comedy Festival, Canyon Road Association, Meow Wolf, and Santa Fe Music Collective. Hosted by Bishop's Lodge, the 2024 Festival will open with a Welcome Reception carrying a Mardi Gras theme. The 2024 Festival is supported by a Collaborative Impact grant from the City of Santa Fe's Arts and Culture Department. 
For more information: www.artsolsantafe.org
Marketing and Promotions
The Festival has developed a multi-disciplinary marketing approach to be implemented on a local and regional level, driving significant tourist attraction to Santa Fe and promoting its unique position as an arts and culture destination. In partnership with participating organizations and with the support of TOURISM Santa Fe, the Art + Sol Festival will be marketed to major metropolitan areas, including Phoenix, Denver, Salt Lake City, Southern California, and Dallas.
The Festival seeks sponsorship partners. For more information on sponsorships, send a message to [email protected].
#  #  #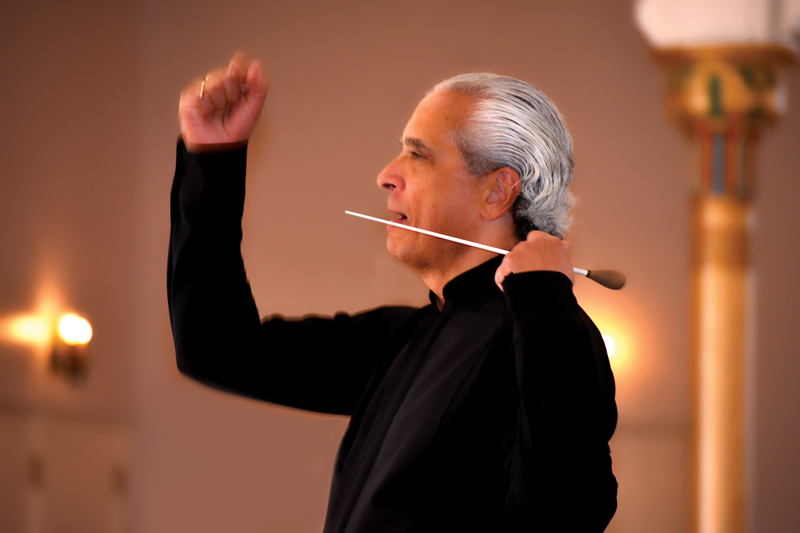 Updated 9-20-22. Check back for additional media content as it becomes available.
The Art + Sol Festival is a brilliant collaboration bringing together dozens of our outstanding cultural organizations in a fresh new winter arts program. This dazzling blend of symphony, song, dance, comedy, theater and more promises to deliver a 9-day, 10-performance celebration of Santa Fe, our vibrant community and our unmatched hospitality as a destination for cultural tourists. I'm enormously grateful to the team that came together to create this exciting new event and salute them in their debut year!
The inaugural Art + Sol winter arts festival is our invitation to regional and national visitors alike to know that in this 'city different' the performing arts, galleries, museums, and Santa Fe community are a fabulous destination not only in the summer, but in the winter too. The three of us are excited to share our vision of collaborative performing and visual arts, and the treasure of the Santa Fe community with you.
I am so pleased to see our performing arts organizations come together to create a new festival at a time outside of the peak summer tourism season. This will provide a great opportunity for our residents and visitors to enjoy some outstanding offerings at a time when restaurants and hotels are not as busy and Santa Fe is easy to enjoy.
In most places, watching a community of artists band together to create something astonishing is the stuff of fantasy. In Santa Fe, it's reality. The Art+Sol festival will fuse together the passions of Santa Fe's people to create an extraordinary event in an even more extraordinary place. The magnificence of so much talent in one place will eclipse most expectations of what a winter festival should be, with a vision of what a winter festival can be.